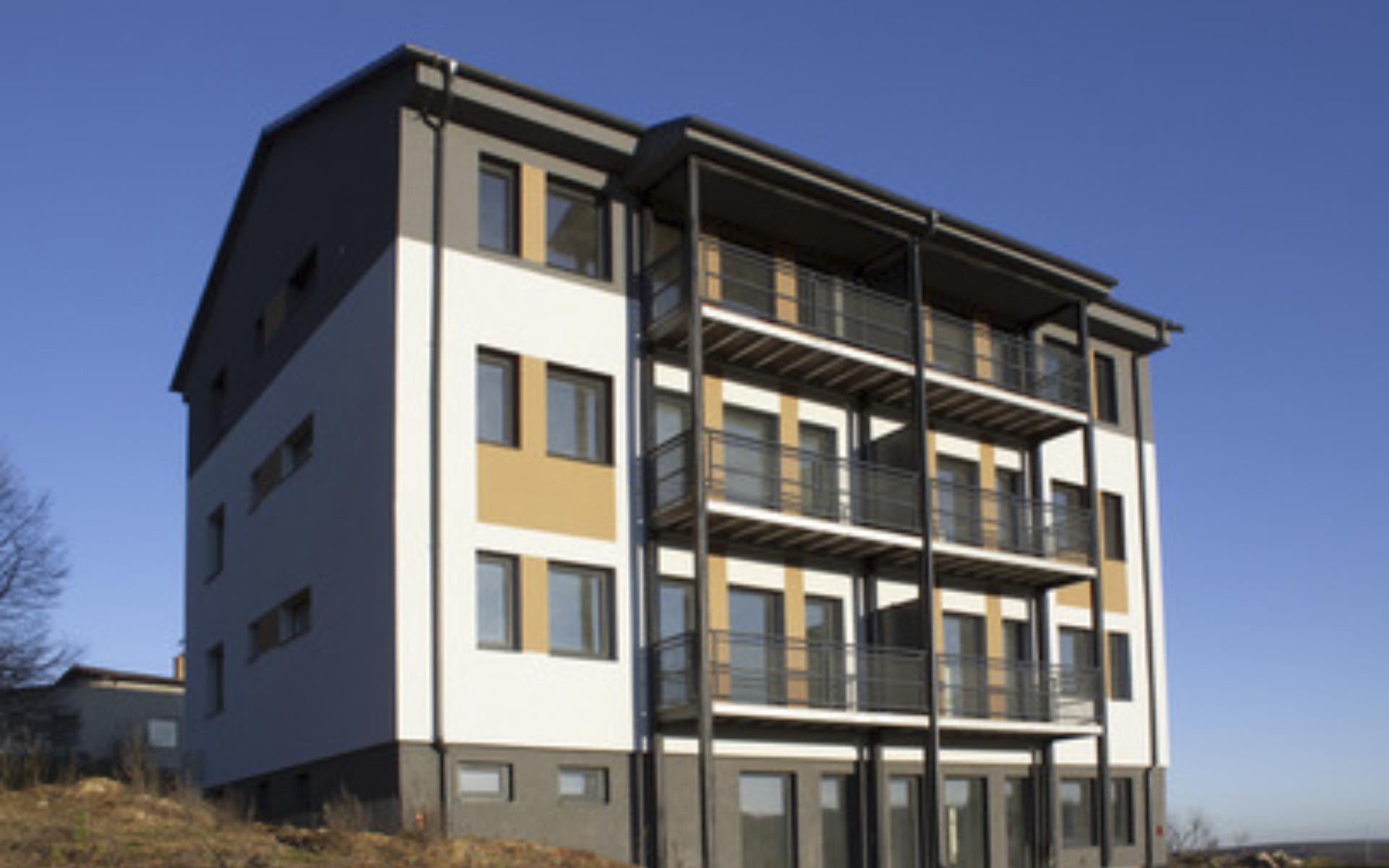 RESIDENTIAL HOUSE VANIŠKOVCE
Living with a beautiful view near Raslavice
Advantages of living in the Vaniškovce apartment building:
We present to you an offer for a newly built apartment building in the village of Vaniškovce, near Raslavice and at a convenient distance from Bardejov or Prešov. The apartment house located on a private fenced plot with its own parking lot offers comfortable living with beautiful views of the surroundings. There are six 3-room apartments and one 4-room apartment with areas from 70m² to
80m². Each apartment has a large balcony, a brick cellar in the basement of the apartment building, 2 parking spaces and a share in the adjacent land with an area of more than 2000 m².
For more information on the availability of apartments for rent / purchase, contact:
Mgr. Ladislav Šandor
tel.: 0918 528 326, 0948 362 720
e-mail: sandor@urbanreal.sk